Chat With Others!
No Carnival buddy? No problem.
Find other solo masqueraders, feters, or spectators in your HOME area
AND find solo masqueraders while you're at a Carnival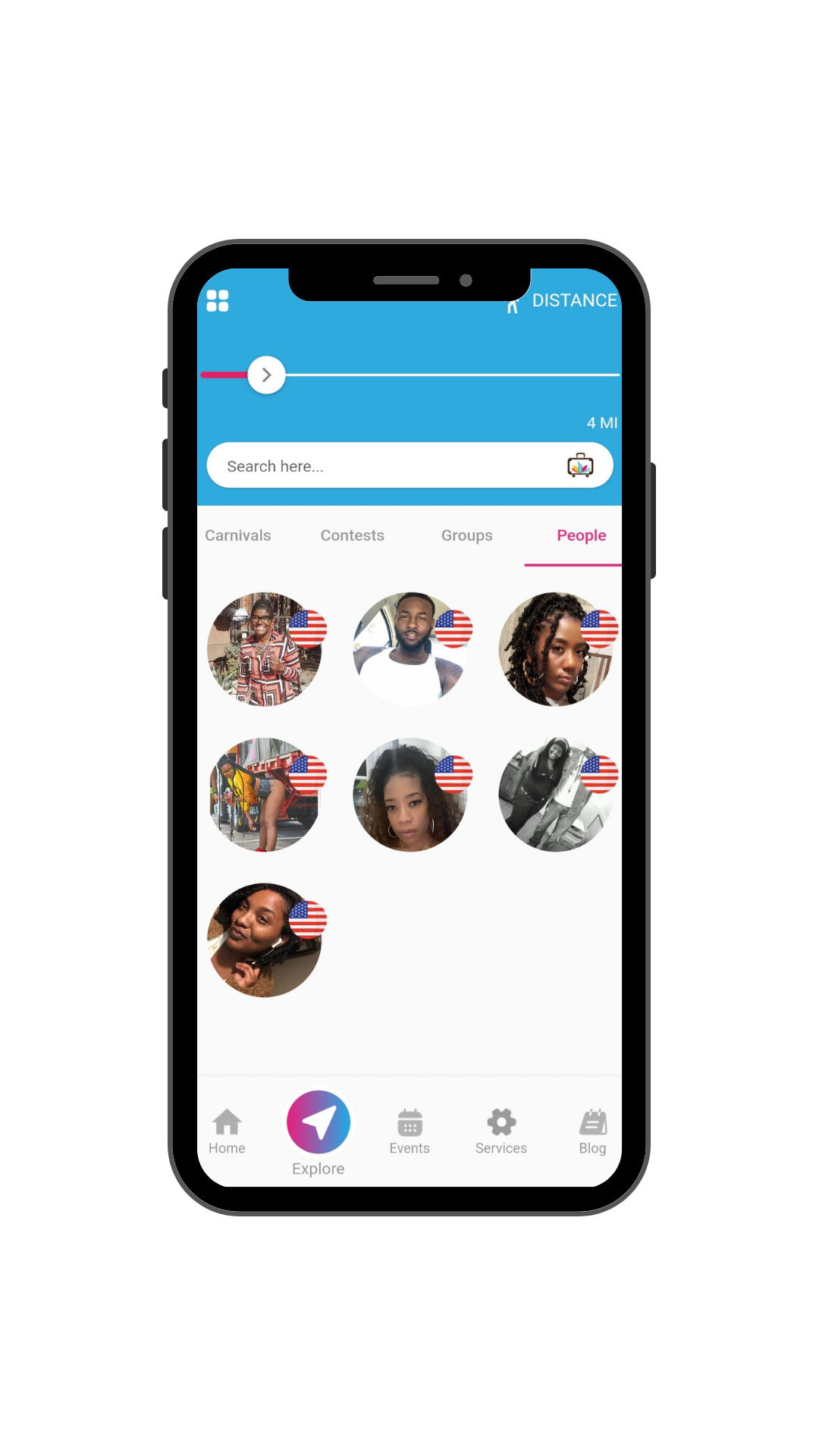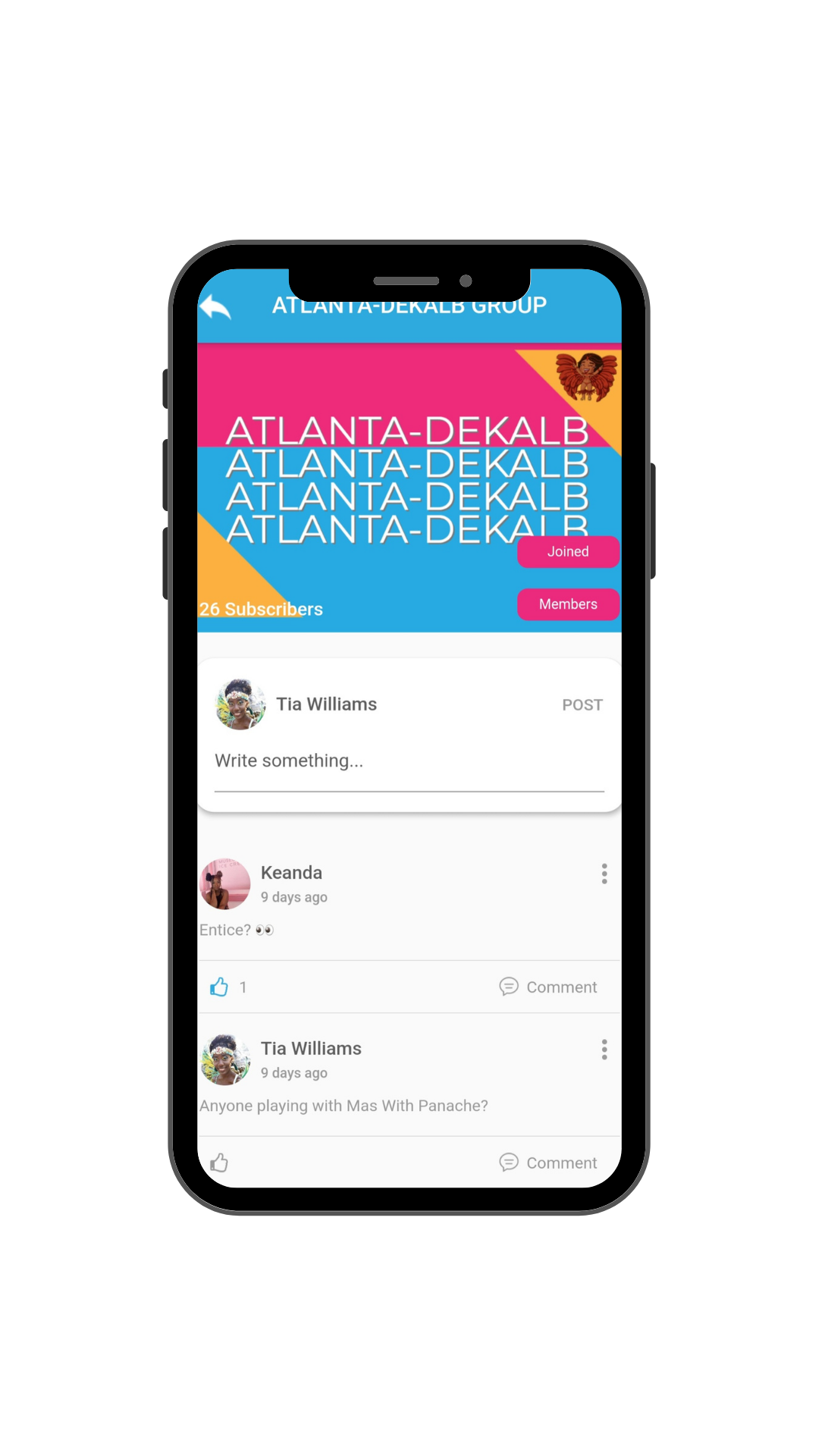 Join A Group!
LOOKING FOR CITY EXCURSIONS?
WANT TO KNOW THE BEST MAS BAND?
JOIN A GROUP!
A community of Carnival champions to help you out!
Find Carnivals Near & Far!
Look up Carnival dates and fetes, and see which bands you can register with!